As we know, the Pixel series has never particularly resisted leaks. The release of each version was accompanied by months of speculation, rumors and rumors, many of which were also true. This time, however, it's really big and the protagonist is the Pixel 8 Pro.
In fact, a 3D simulation of the new smartphone has been leaked online. However, this is not a fan rendering, it is an official Google tool accidentally released.
Whatever happened, thanks to the simulation we can see the phone in all its glory and from all angles. The device's sensors, ports and even the three colors are revealed: Liquorice, Porcelain and Sky. The presence of a temperature sensor has also been confirmed. what was previously just a question mark.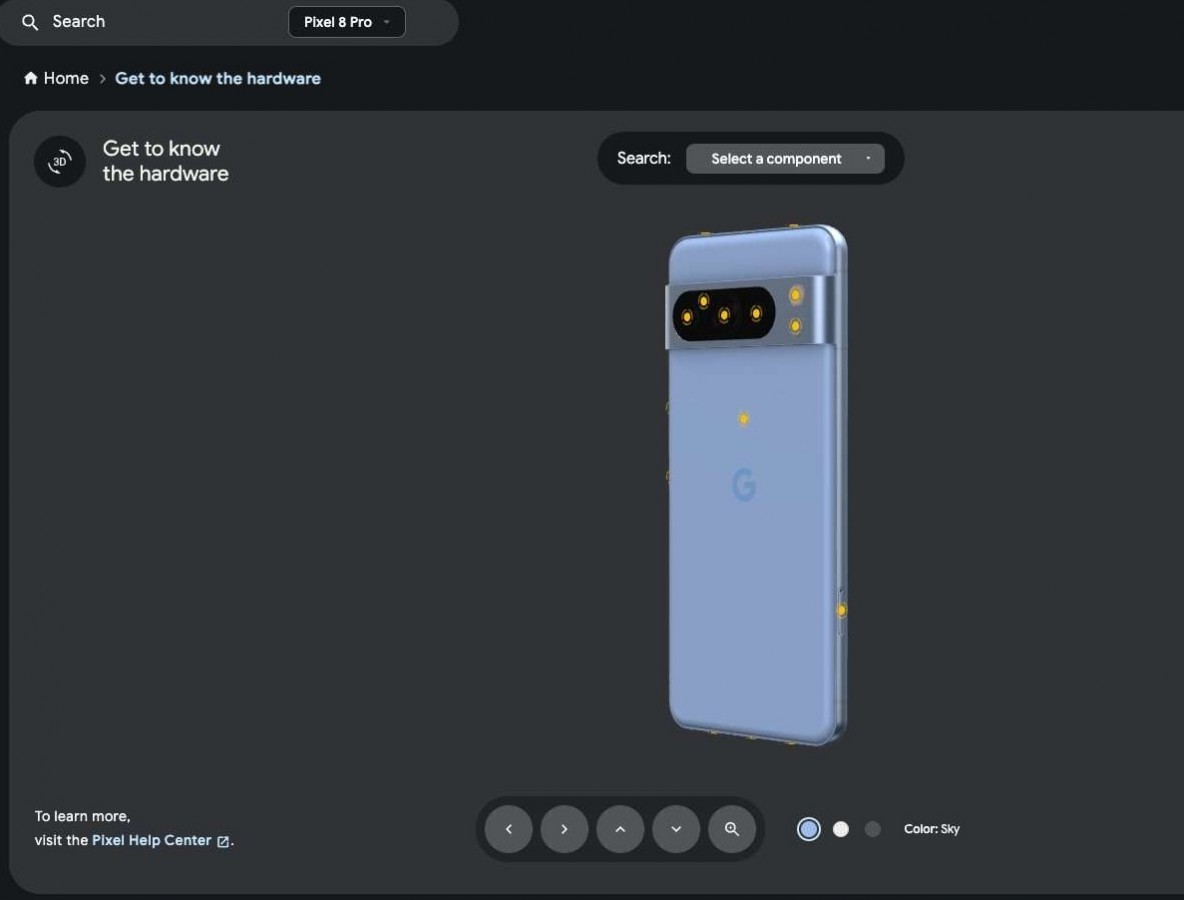 In addition, the simulation confirms that the Pixel 8 Pro will have a physical SIM tray.