OnePlus Nord 3 and Honor 90 are the last two mid-range devices that came onto the market and were able to convince right away thanks to one Excellent value for money. They cost around 500 euros, but until the end of July you can save quite a bit thanks to various discounts, they have similar characteristics but also aspects that make them different and yet it's really difficult to decide between the two based solely on a paper review .
That's why we decided to place them Comparisonso that you can make an informed and well-considered decision. As always, it will be a points battle. In the end we summarize: May the best win!
OnePlus Nord 3 vs Honor 90
Why choose OnePlus Nord 3?
OnePlus is in great shape in 2023, we're already talking about the foldable, but meanwhile OnePlus 11 and exactly, north 3, managed to remember the glory of the past. The latest addition is a very complete product and without any macro flaws that could make the purchase questionable. Its strengths lie in the high quality hardware, starting with performance, ending with autonomy, charging, audio and display, all supported by a photographic sector that offers the Sony IMX890 as the main sensor, just like the OnePlus 11 flagship.
To be on the safe side, the 16/256GB version has everything you need to meet the needs of gamers and those who use their smartphone intensively. More details in Review of the OnePlus Nord 3.
OnePlus Nord3 is available for purchase at the official OnePlus.com/it store at the price of €449 in the 8/128 GB version and €549 in the 16/256 GB version, reduced to €499 until the end of the month, as a gift the Sandstone Bumper Case or the OnePlus Type-C headphones.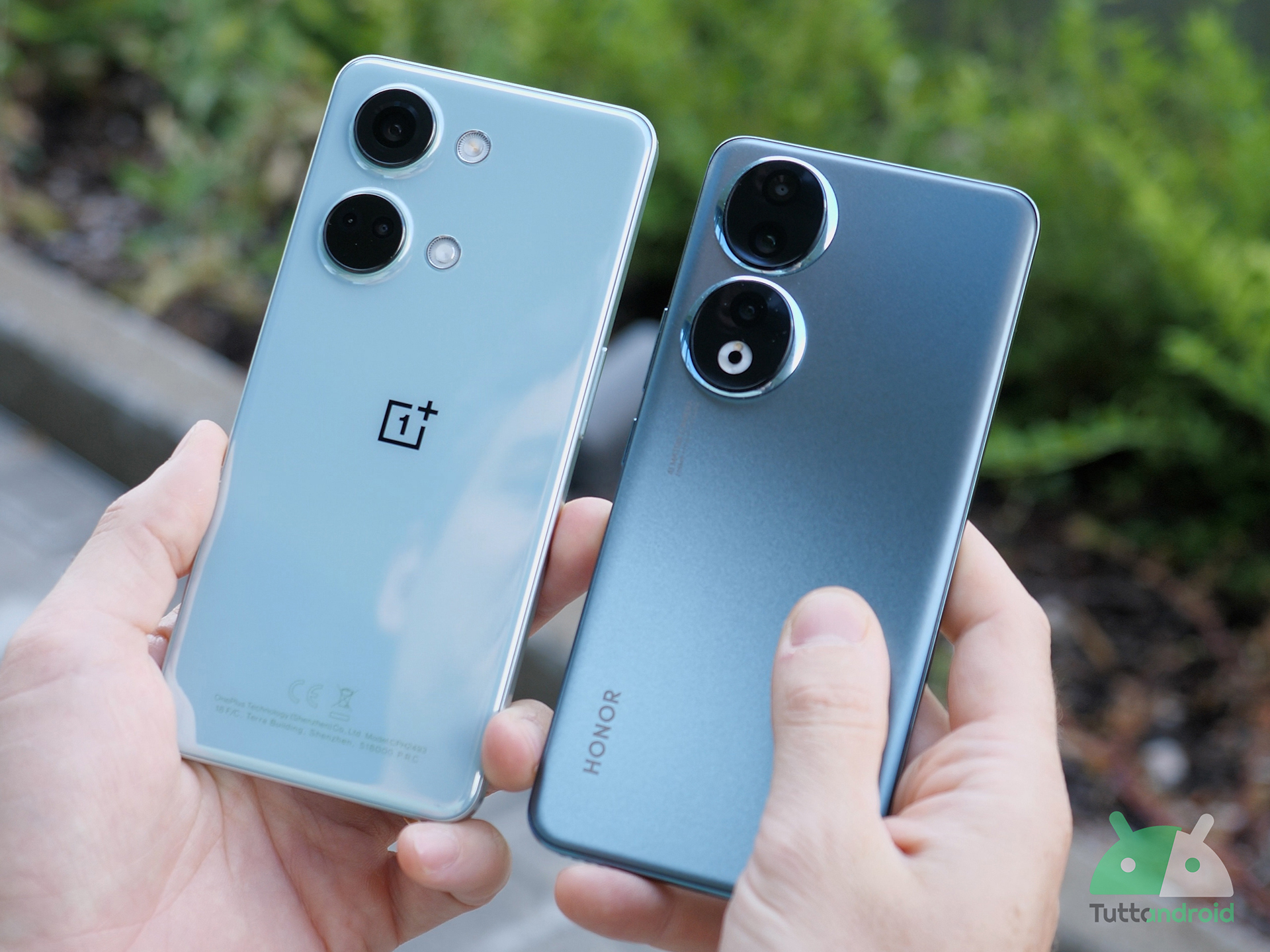 Why choose Honor 90?
A bit like OnePlus, Honor seems to be shining again, and this year it nailed them all. The Honor Magic 5 Pro is one of the few devices that can take the lead with the Samsung Galaxy S23 Ultra. The Honor Magic 5 Lite surprised everyone with exaggerated autonomy and now honor 90 manages to bother with 512 GB of internal storage for just over 400 euros.
It's the right choice if you're design conscious and want a smartphone that's not too big, has an amazing display and strikes the right balance between performance and battery life. Despite the 200 megapixels, the photos are often not at the level of the competition, but they are still more than enough to immortalize the holidays and share the shots on social networks. It's beautiful, it's complete and if you need a lot of space, maybe because you record a lot of videos, then it's perfect. More details in our Honor 90 review.
If you are interested in buying: