After a long-awaited launch, here's the Pixel Fold teardown, showing how Google managed to bring its first foldable smartphone to life. Let's find out together how this innovative device came about and what technology it hides.
The Pixel Fold, Google's long-awaited foldable smartphone, is finally out and the first examples are already in the hands of users. The phone has been put through a series of endurance tests, but now for the first time we see a detailed teardown showing how Google managed to bring this revolutionary foldable device to life.
The demolition was carried out by PB reviews, a well-known YouTube channel that has provided extensive and in-depth analysis of numerous devices in the past. This time it's the Pixel Fold that lands on the operating table. Disassembling the phone turned out to be quite an easy and straightforward process due to the fact that the whole device is mostly held together by glue.
As soon as the Pixel Fold is opened, you immediately see the 3,332 mAh battery, which also has adhesive tabs and is positioned directly under the display. The proximity sensor below the display and the front camera are located on the same plate.
The Pixel Fold's vibration motor sits right between the camera and battery, while the top speaker, SIM card reader, and all other components are neatly placed in their designated spots. On the opposite side is a graphene sheet that protects the second, smaller-capacity 1,489mAh battery. The motherboard houses a triple camera system and a USB Type-C port on the bottom of the device.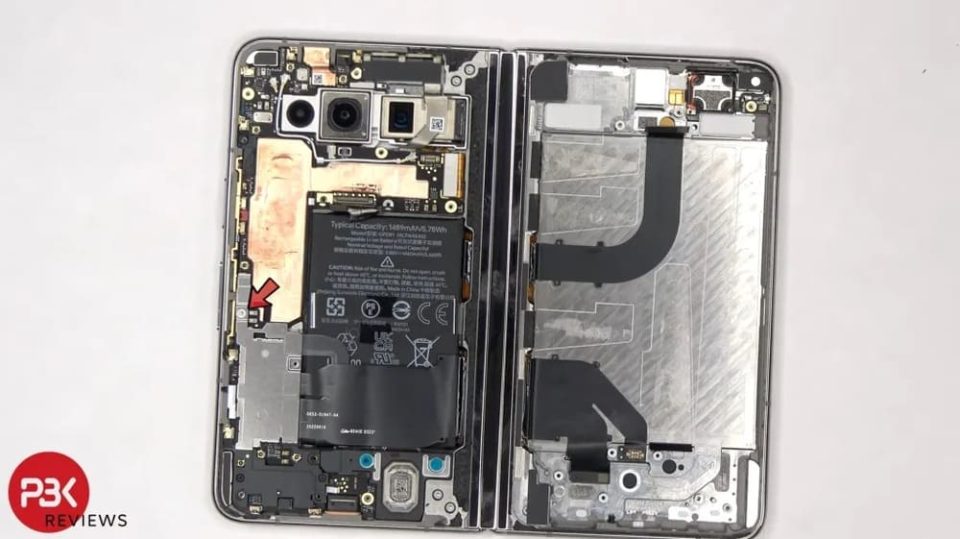 At the same level we find another vibration motor, a lower speaker, a mmWave antenna and a camera with a folding display. Unfortunately, the analysis could not show us the display of the Pixel Fold. In fact, this operation is extremely complex as it requires heating the edges of the phone and then the folding screen. A risky operation, which in most cases leads to irreparable damage to the display.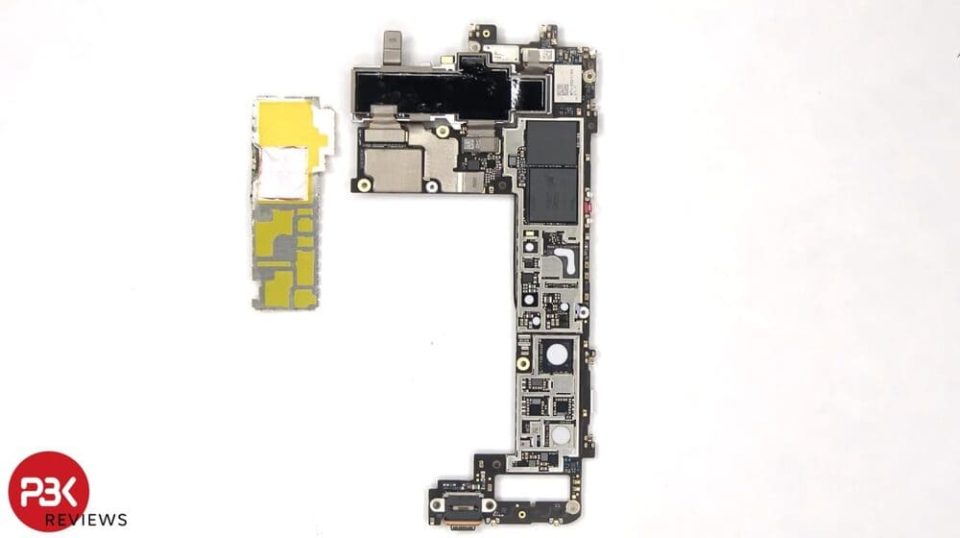 For all the techies who want to dive in and see the full Pixel Fold teardown, the full video is available at above. An opportunity to admire the interior design of this innovative device up close and discover how Google has managed to combine innovation and functionality in a single, revolutionary foldable smartphone.