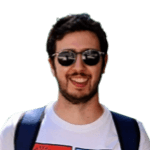 The review of this Cat S75 will be quite atypical. Because the feature that makes this rugged smartphone really interesting is one thing: satellite connectivity. The S75 is the first Android smartphone sold in Italy equipped with satellite connectivity. Let's find out in this review.
Before we get down to the nitty-gritty, let's get past the formalities. This is the data sheet of the Cat S75 manufactured by Bullit.
data sheet
Mediatek Dimensity D930 octa-core processor at 2.2 GHz
6GB RAM
128 GB of internal memory (expandable, but no satellite connection)
6.6″ FullHD+ 120Hz screen with Gorilla Glass Victus
cameras:
– 50 megapixels ƒ/1.8
– 8 megapixel wide-angle ƒ/2.2
– 2 megapixel macro ƒ/2.4
Front camera 8 megapixels ƒ/2.0
5,000 mAh battery
Thickness 11.8mm
Weight 268 grams
The smartphone then supports this Degree of protection IP68-IP69K Water and dust resistant, MIL-STD-810H drop and high/low temperature protection, and tested on steel from a height of 1.8 meters. It is therefore a robust smartphone in every respect. Nevertheless, the design is simple and clear. It's safe, as you can see from the numbers, it's not a thin and light smartphone. However, unlike many rugged devices, it remains a pocket device.
The system is Android 12 and the update is at least guaranteed up to Android 14. In our opinion, starting from an "old" version on such a smartphone is not a real handicap, apart from the fact that it might have received an additional version update in the future.
Android was presented absolutely by default, without any customization except for the Switch fast satellite connectivity. This can be achieved viaBullit app. As soon as you open this application, you'll find yourself in front of a menu that lets you send SMS to all your contacts, just like any other messaging service. With the difference that you use the satellite connection (or WiFi if available, but in this case you can also send a message via WhatsApp or Telegram). From this app you can also quickly send your position via SMS or activate the location. All are paid services and message packages are available from €4.99 per month for 30 messages up to €29.99 per month for 300 messages per month.
There is also an annual package of €59.99 for a total of 250 messages. Handy if you were only going to use it during certain months of the year (all plans are annual plans anyway).
The menu SOS Instead, start a chat with Operations Center. After answering a few questions, e.g. B. whether you are the owner of the subscription or what danger you are exposed to, your location will be communicated to you emergency call. You can then continue to write to share more details.
Obviously, satellite connectivity assumes that the view of the sky is "clear". A graphic It will show you which way to go and in reality you will be satisfied that only this part of the sky is visible. There's also a connection stability indicator, but we were able to text even when the signal was weak. The connection time in our tests was less than a minute. It's essentially the same Service offered by the iPhone 14 Probut with the possibility of Send SMS to your contacts too.
This is actually a feature that can save your life when visiting areas with little or no cellular coverage. But not only. Because you can program the start of the service by pressing and holding a red button at the top. Essentially, it could also help you when you're unable to type on the screen, possibly under cell service (if you can't point your smartphone to the sky). If we had to find a limit, it would be the display's outdoor visibility under the sun, which isn't optimal.
The cameras are just enough to take a photo on the go, but are not comparable to other smartphones in the same price range.
Of course, everyone will independently assess the usefulness of a similar service, but there is no doubt that it can really save your life (we conducted a test in consultation with the operations center).
Be The price is 649€ but it costs about 100€ less at Amazon.
photo
Cat S75 is the first Android smartphone with satellite connection. It looks like an ordinary, modern, rugged smartphone and its price is acceptable. Other than that, there's not much to say except that we successfully tested the satellite connection, even in the SOS version. If you don't like this feature, this is not the smartphone for you.
Advantages
Satellite News…

… even if it is not an emergency

Not too big

Not too expensive
Against
dim screen

Muted cameras

Android not updated