Crate announced its new Android tablet Tab Mini C with color E Ink display, a compact version of the model Tab Ultra C.
The Boox Tab Mini C actually has a 7.8-inch display, which makes the device look more like a typical Kindle e-reader. The display uses Onyx's Kaleido 3-color ePaper technology and is protected by a glass layer, it also supports the included stylus.
The screen offers a density of 300 ppi and a resolution of 1404 x 1872 pixels in black and white mode and 150 ppi and a resolution of 702 x 936 in color mode.
The tablet is powered by an unspecified Qualcomm CPU paired with 4GB of RAM and 64GB of storage, and comes with a USB-C port for charging and audio output.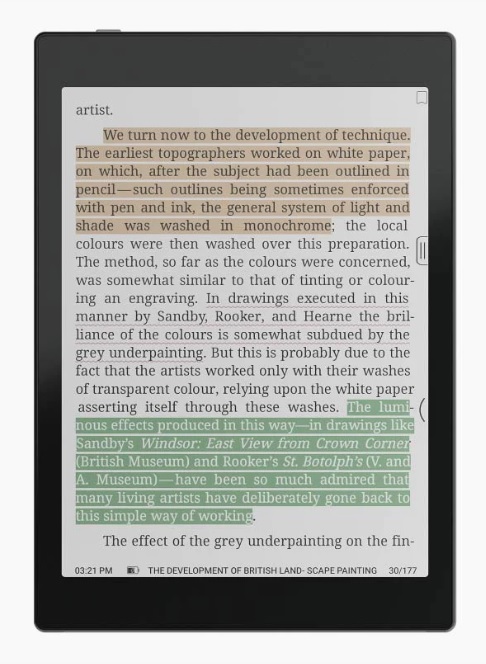 The device weighs 264 grams and is 8.3 mm thick, is powered by a 5,000 mAh battery and comes with Android 11 pre-installed.
The Boox Tab Mini C Tablet is available to order on the official site and also on Amazon at a price of 499.99 euros, but currently not in stock.
Also read: Best Android Tablets of June and Best e-book readers in June