The OPPO Reno 11 series has received the first official teaser as well as the release of promotional materials in China, suggesting that the launch is getting closer and closer.
OPPO is preparing to launch the Reno 11 series in China. In the last few weeks, many rumors have leaked about the launch date and specifications and, above all, renders have emerged showing the design of the smartphones.
Now the Chinese manufacturer has released the first teaser of the Reno 11 series and various promotional materials have been released in China, indicating that the official launch is likely to happen soon.
The teaser for the Reno 11 series released by OPPO doesn't actually show much of the new mid-range, of which we can only glimpse a few details. The situation is different with posters. In any case, the fact that the company has started releasing promotional material reinforces the idea that the debut could actually be around the corner. We remind you that some rumors suggested that the official release could occur in connection with the launch of Honor 100 and 100 Pro scheduled for November 23rd. At the same time, there were new rumors about the manufacturer's desire to postpone the launch of the Reno 11 line until early December. The mystery is likely to be revealed soon as, in addition to releasing the teaser video, OPPO has also said it is preparing to announce the official launch date (tomorrow).
Returning to the design of smartphones, the offline advertising offers an idea by showing finishes that appear high quality, in line with the visual identity of the Reno line, and paying particular attention to the photographic section, which represents a high quality configuration suggests.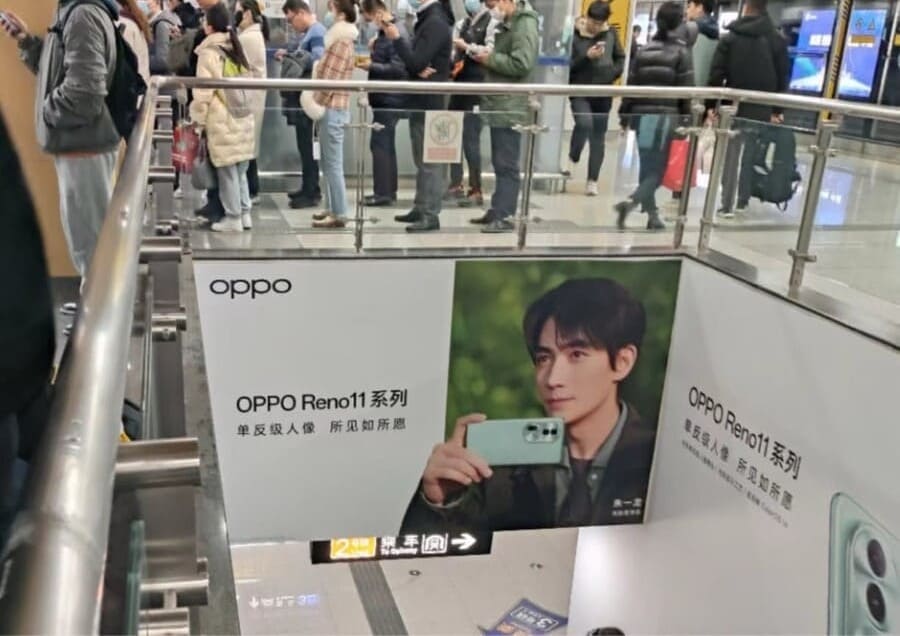 As for the operating system, the smartphones are expected to run Android 14 and ColorOS 14 user interface, offering new features and a better user experience. The OPPO Reno 11 Pro is said to be equipped with the Snapdragon 8 Plus Gen 1 platform, the OPPO Reno 11 with the Dimensity 8200. A Pro Plus model does not seem to be expected, at least for the time being.